A Beacon of Hope To Our Community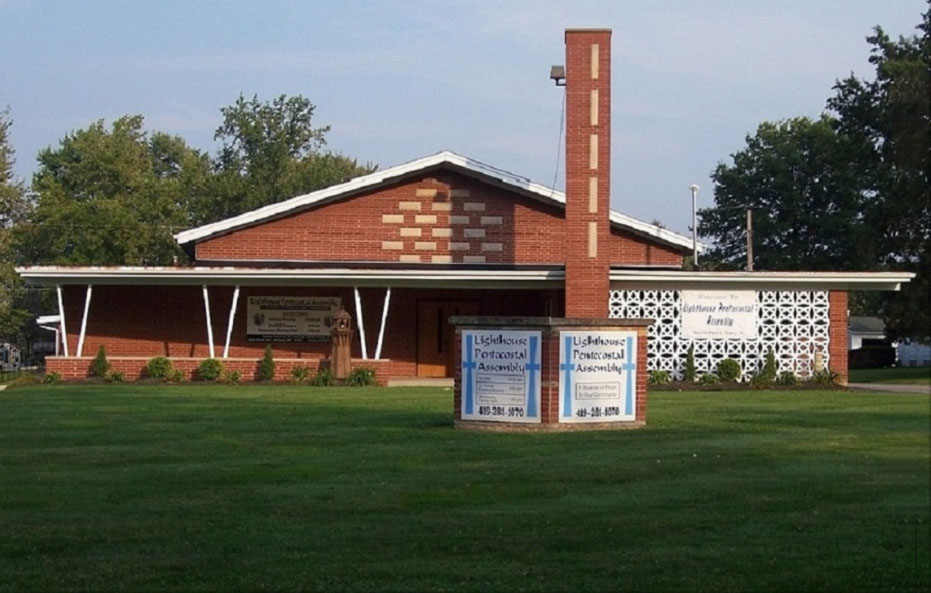 History of Lighthouse Pentecostal Ministries, Inc.
Lighthouse Pentecostal Assembly
Seven people got together in September 2003 to discuss the possibility of starting a new church. We decided to start the church and on October 6, 2003 the ministry was incorporated. Lighthouse Pentecostal Ministries, Inc. is an independent, non-denominational Pentecostal work. The ministry is a 501 (c) (3) exempt organization since July 2004.
Our first service was held on November 2, 2003 with 38 people in attendance. For the first year the church rented the Ashland County Agriculture and Family Center hall for Sunday worship services. The church was able to purchase the necessary items needed to hold services very quickly through the offerings.
In late 2004, the church made the decision to make a move to a permanent building located where we have since moved from on State Route 42 south of town. The first service was on November 7, 2004 with 45 people in attendance. This building house all of our ministries; children, youth, adults, ladies, men's ministries, etc.
In August 2007, the church body made the unanimous decision to move to a permanent building and purchase the said buildingfrom the Church of Christ congregation located at 323 Steele Ave. in Ashland. The first service was on August 5, 2007 with 65 people in attendance. The building has helped us in all areas of ministry including our K.I.N.D.L.E. Kidz Ministry, Strong Tower Youth Ministry, adults – W.O.W. Ladies Ministry, Brother's Keepers Men's Ministry, Family Training Night (Wednesday), Food Pantry, etc.
We have seen growth throughout the twelve years, growth in membership, salvations, finances, ministries and in attendance. We now have a Music Leader, Youth Leader, KINDLE Kidz Church Leader and many other volunteers to operate the ministry opportunities the Lord has given us.
WELCOME TO
Lighthouse Pentecostal Assembly
We look forward to meeting you, digitally and in person! If you need prayer or assistance, please contact us!
Click The  Button Below to submit your Prayer Request